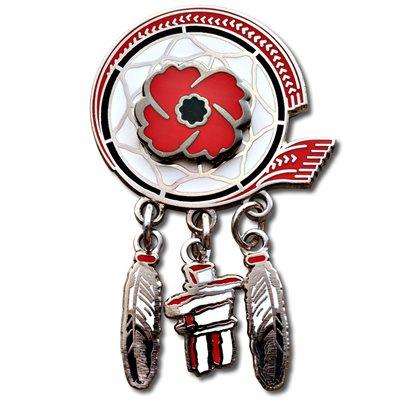 Wednesday, November 8 is Indigenous Veteran's Day in Canada.  We honour the important contributions made by First Nations, Inuit and Métis Veterans in service to Canada.
We remember those we have lost and those whose lives were forever changed. We hold their loved ones, families and communities in our hearts.
First Nations, Inuit and Métis communities across Canada set an important example for all Canadians in the respect and honour they express for Veterans.
Even before Canada was a country, Indigenous peoples have fought to defend our country and our values. In the war of 1812, Indigenous leaders, like Tecumseh, helped to ensure the safety and security of Canada. And for that, we honour them and thank them.
Where there has been conflict, where peace, security and safety have been threatened, Indigenous people from across Canada have answered the call.  We thank the thousands of First Nations, Inuit and Métis who have played pivotal roles in Canada's military.
For more information, visit the Government of Canada web page