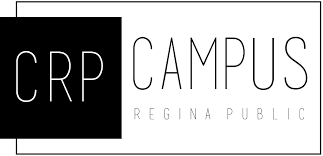 Campus Regina Public is a career-centred educational institution available to all Grade 11 and 12 students registered with Regina Public Schools.
Plans are underway for a return to in-person programming offered at Campus Regina Public for the 2021-22 school year.
At CRP, we offer specialty two-credit courses that are occupation-specific and taught by experienced teachers and industry professionals using state-of-the-art equipment.
CRP maintains partnerships with local companies and post-secondary institutions to ensure that our students are learning industry-standard skills paired with academic excellence.  This combination of experiences will allow our students to make informed career decisions.
To learn more about programming opportunities offered at CRP please visit our website at https://campusreginapublic.rbe.sk.ca, there you will find program descriptions, videos and links to our Virtual Open House and our online Registration Form.
CRP's Virtual Open House (March 2nd @ 7 pm) will allow you to learn more about our course offerings and how CRP programming aligns with the home school schedule, all from the safety and comfort of your home.  Pre-registration is required to gain access to this Zoom event.