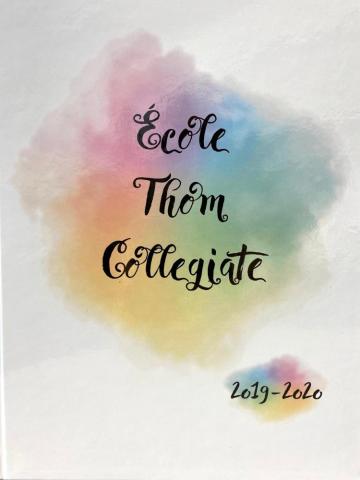 The 2019-2020 edition of the Ecole Thom Collegiate Yearbook is here!
If you have pre-paid for a copy, it will be delivered during the afternoon P2 class. (Graduated students can pick up in the office)
If you haven't pre-paid, don't worry! You can bring cash or cheque to the main office and pick up your book!
Great job Ms Merk and crew!