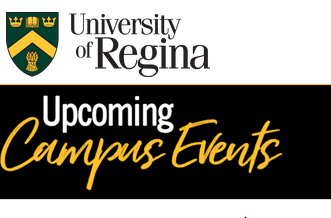 April 30th is the official first day of open registration for new students for Fall 2020! All first year students are invited to attend a 
Thursday, April 30 - morning & afternoon sessions
Friday, May 1 - morning & afternoon sessions
Thursday, May 14 - afternoon session
Friday, June 12 - afternoon session
UR Beginning: Course Registration
What will I be learning at my URB session?
•    Meet your Faculty Academic Advising team!
•    Learn how your program is structured, what overall classes you will need to complete, and what courses you should take for your first semester. 
•    Discover how to use our Visual Schedule Builder to plan your ideal Fall semester. 
•    Register yourself in classes. 
Please note that you must register to attend UR Beginning. See link above to register.  
Are you registered through a Federated College? Please contact your college to book an academic advising appointment. 
•    Campion College: campion.registrar@uregina.ca
•    Luther College: luther.registration@uregina.ca
•    First Nations University of Canada: info@firstnationsuniversity.ca
Enrolment Counselling Appointments
Students that require an enrolment counselling appointment, please encourage them to visit urconnected.uregina.ca  to book a phone appointment. A member of our Recruitment Team will phone them at an agreed-upon, scheduled time
Questions? Contact us at 1-800-644-4756 or enrolment.services@uregina.ca and we'd be happy to help!
Text Us! Admitted and prospective students can send us a text at 587-609-6049 and we can answer any questions by text.