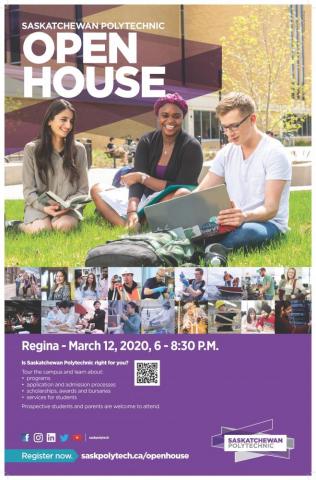 The SaskPolytech Recruitment Team has set the date for the winter semester Open House:
Saskatchewan Polytechnic, Regina Campus
Thursday, March 12 6:00-8:30PM
Attached, please find a poster for the event as well as the guide for the evening.  Visit the following link for more information and registration.  www.saskpolytech.ca/openhouse
Note: free accommodations available within the link. Parking is free for the evening.
Do not hesitate to contact us @ reginarecruit@saskpolytech.ca if you have any questions or would like to know more.