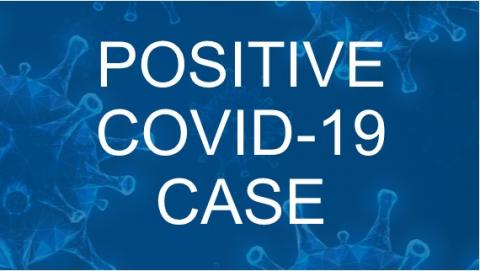 OCTOBER 23, 2020 -- On Friday, October 23rd, the Saskatchewan Health Authority informed Regina Public Schools that there was a case of a student with COVID-19 at Thom Collegiate. For the safety of all Thom Collegiate students and staff, we have closed two classrooms for the day at the school.
School and division administration called all families with students in the affected classes. Today, letters will go out to all Thom Collegiate families. If there are any additional close contacts at the school, they will be contacted directly by Public Health. A close contact is someone who has been within two metres (six feet) of someone for a cumulative 15 minutes.  
Students and staff from those two classrooms have been asked to self-isolate. Over the weekend, after consultation with Public Health, we will be calling/texting affected school families to inform them if they no longer need to self-isolate.
The school will be cleaned and disinfected, and we anticipate that all classes and school will resume at Thom Collegiate next week. (Note that with the scheduled PD day on Monday, October 26th, there are no classes division wide, but staff will be working on that day.) 
The Saskatchewan Health Authority will contact any school family and staff member who may have been in close contact with the affected students. If any staff, students or school family members show any symptoms, they should please stay home and contact Healthline 811. Symptoms are described HERE.